Home Delivered Meals
Since 1977, Encore has prepared and delivered meals to thousands of older adults in the Midtown/ Times Square Area of Manhattan. In 2009, after Encore was awarded a Home Delivered Meals contract by the NYC Dept. for the Aging, Encore became responsible for providing over 1200 meals each day to homebound seniors on the West Side of Manhattan from 14th Street to 110th Street, from 8th Ave to the River and select areas of midtown.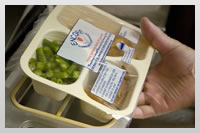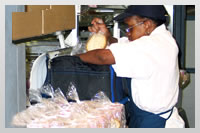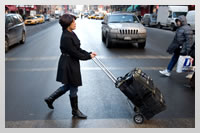 Encore also sub-contracts with Henry Street Settlement House on the Lower East Side to provide meals to homebound seniors residing in Community Board 5, the same Community Board in which Encore Senior Center is located.
TYPES OF MEALS PROVIDED:
Hot Regular Meals
Frozen Regular Meals
Hot Kosher Meals
Frozen Kosher Meals
Hot Latin Meals
Frozen Latin Meals
Hot meals are delivered daily.
Frozen meals are delivered twice a week.
Home Delivered Meals are well-balanced and nutritious and each meal meets 1/3 of the Recommended Dietary Allowance. Each meal also adheres to U.S. Dietary Guidelines and those of the NYC Department for the Aging.
ELIGIBILITY FOR MEALS:
If you or a senior you know needs a HOME DELIVERED MEAL, and lives on the West side of Manhattan from 14th St. to 110th St. from the River to 5th Ave., PLEASE CONTACT:
Encore's Home Delivered Meal Staff at: 212-581-2910 Press 4
HOMEBOUND MENUS FOR: